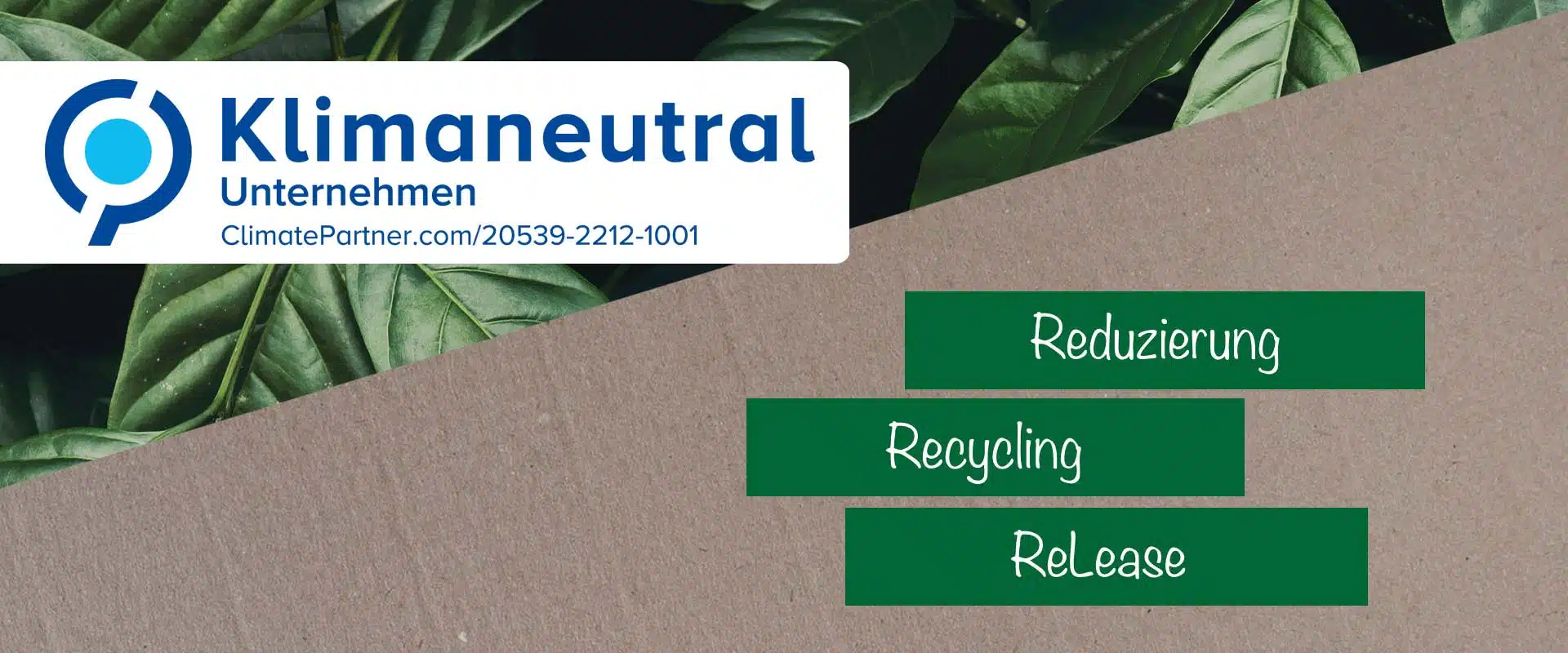 Our sustainability strategy
.
Our strategy since the company was founded has been to optimize your packaging. We offer over 35 years of experience in the development, packaging and distribution of ecologically optimized packaging. We have been ISO certified according to these guidelines since 1992.
Avoidance, reduction, recycling and re-leasing
Strength reduction
Film thickness reduction has been our expertise for over 30 years. We are continuously working to further reduce our films while maintaining our customers' product requirements.
Your advantages at a glance:
CO2 savings
Raw material saving
Reduction of storage costs
Reduction of disposal costs
Reduction of transport costs
Reduction of process costs
Sometimes less is more after all!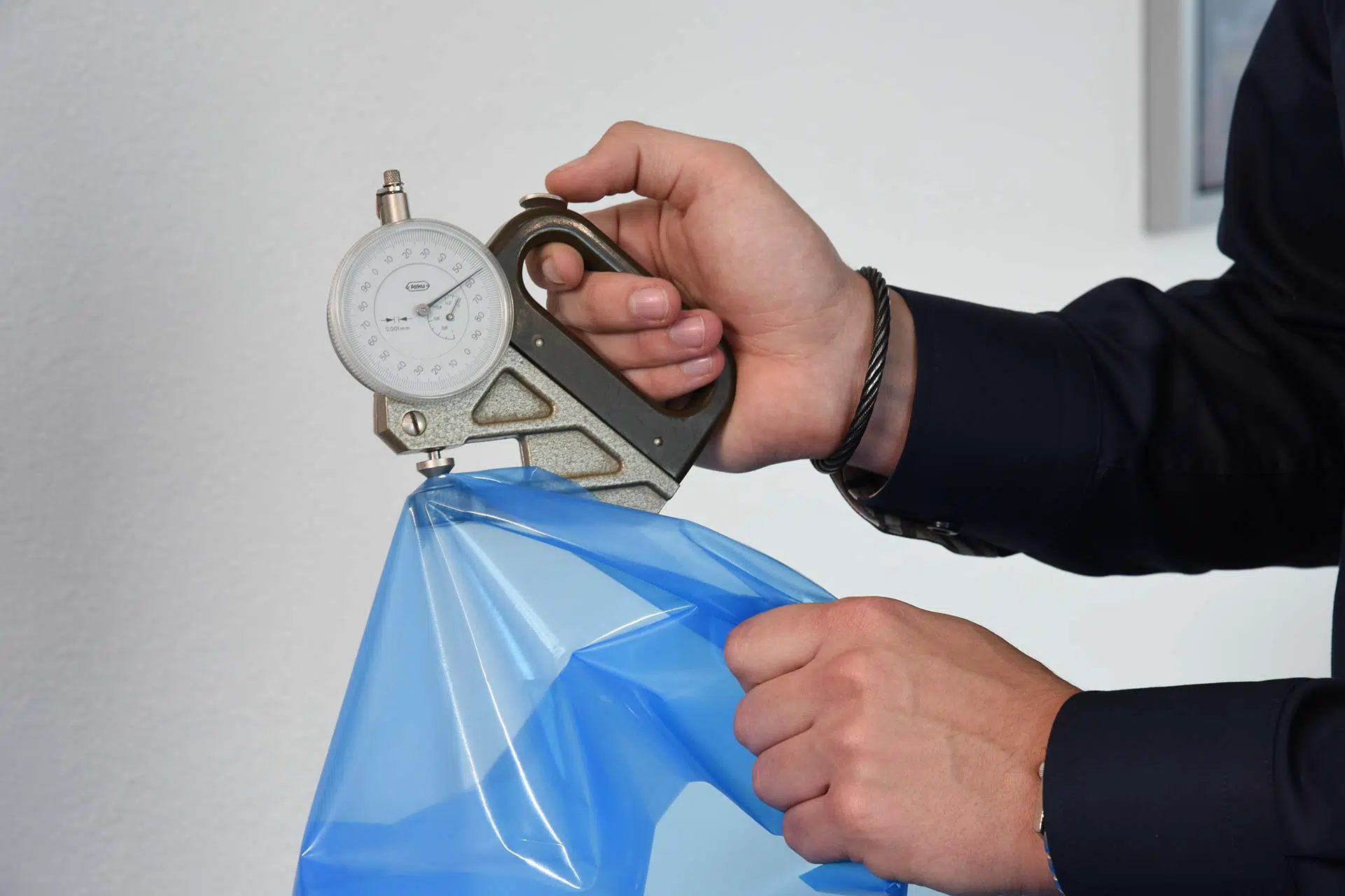 Recycling
Investment in the future – films with up to 50% recycled content! For us, plastic is a recyclable material and with our new recycling strategy, we make high-performance film with up to 50% recycled content possible for you.
We are building a new recycling center from scratch, including all logistics, sorting and cleaning equipment. The core investment is a brand new upcycling unit for the future film with up to 50% recycled content.

Circular economy - ReLease
In the ReLease cycle, the film is collected by type and recycled into new films. We are already producing our film with up to 50% recycled plastic: And this with the same quality compared to Films made from new "Virgin" PE.
ReLease, the complete all-round carefree package
For us, our own returned films are raw materials. That's why we compensate for every kilo we recover. This covers all costs arising from any separate handling. But not only that: with this concept, we offer cost-saving potential right from the start. This has already been proven by three years of successful practice.
Additional equipment such as baler or wrapping machine is provided to the customer. The used film is compressed in the baler at the goods recipient, bundled with an automatic wrapping machine and stored on site. Upon agreement, Safe Pack will pick up the film to make new film from it. This creates a closed loop.
The environment is sustainably protected from film waste and finite resources are considerably conserved.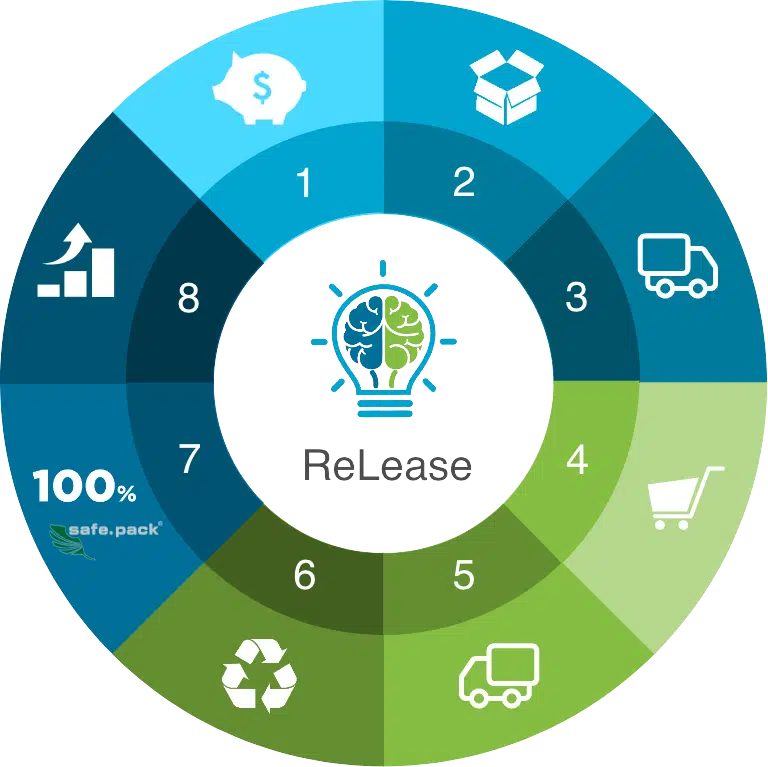 Bioplastic
The use of bioplastics always requires consultation.
Or did you know that not all organic is the same?!
Whether biobased, based on renewable raw materials or biodegradable: We will be happy to advise you in a personal meeting to develop an optimal solution for you.
Made with green energy!
Your film is extruded with energy from a photovoltaic park.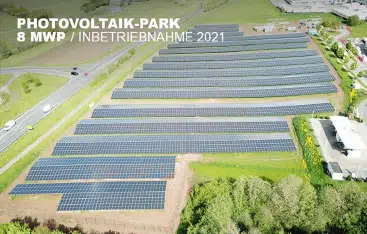 On our 100 kWp and over 1200 m2 photovoltaic system we produce green electricity daily at our site in Enger.
We save about 60,000 kg of CO2 annually compared to electricity generated by a coal-fired power plant and can meet our annual electricity needs.
If solar power is not available to us, we work with green power from renewable energy sources!
With our electricity provider, we make sure that this is obtained from 100% green electricity.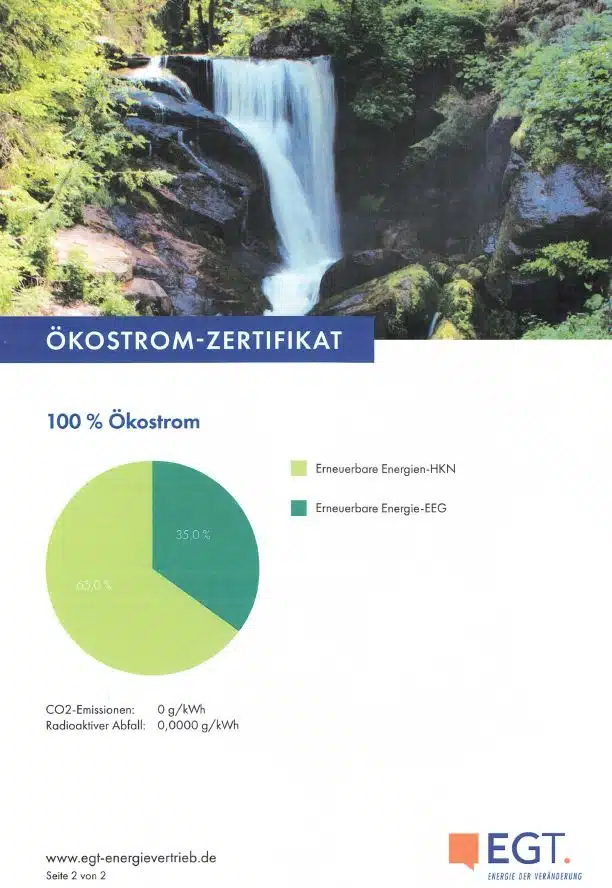 Leading the way in the mobility revolution!
For you electrically in use! At our 8 charging points at the Enger site, we charge our e-fleet with solar power generated in-house.
Ditch the car and cycle to work? We encourage our employees to purchase an e-bike/pedelec.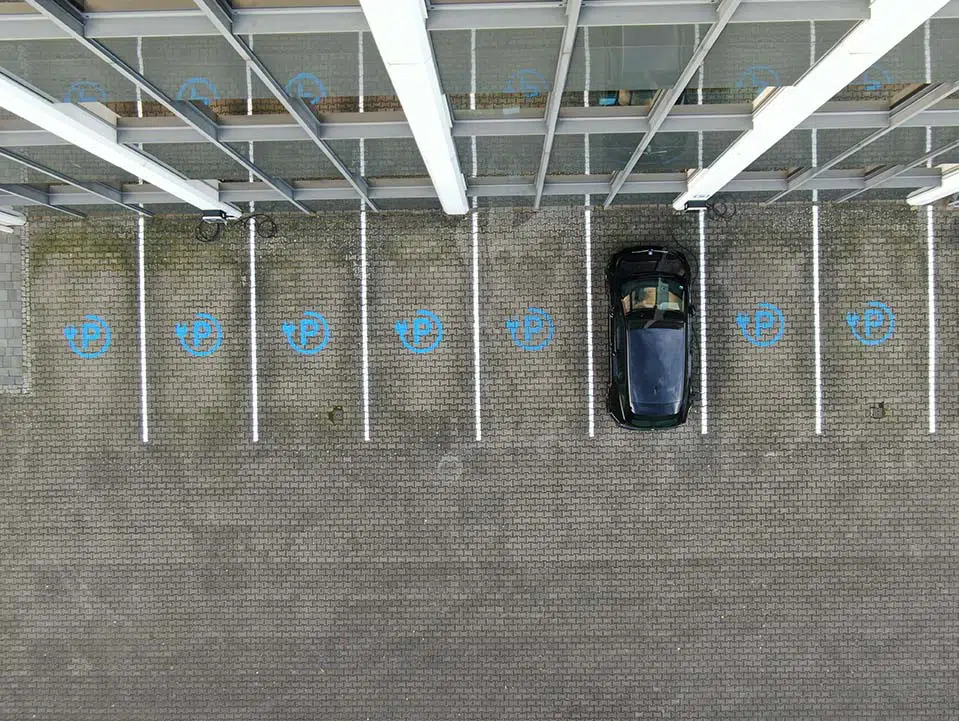 Economical & sensible
With our latest generation Volvo trucks, we additionally save up to 10% fuel through I-Save technology.
No more pointless empty runs!
We have a forwarding license to actively avoid empty runs.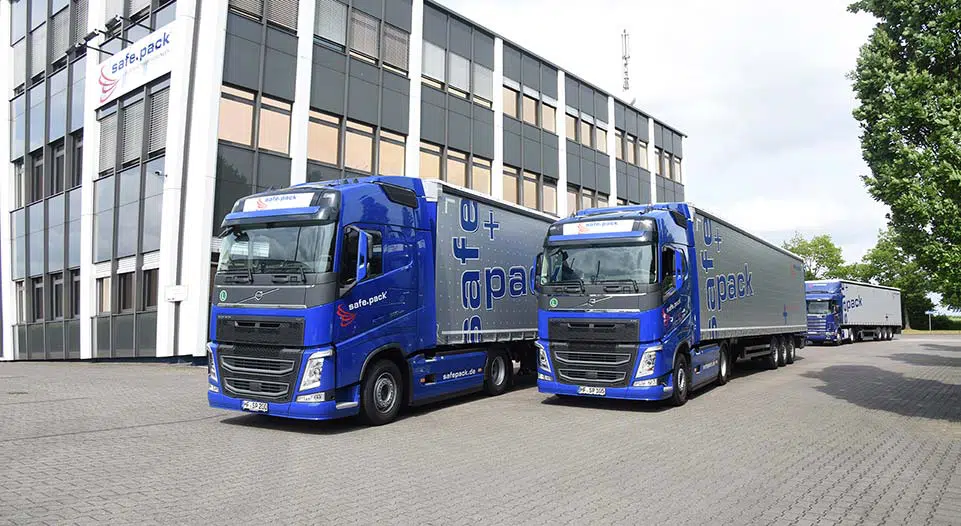 Operating equipment
The lighting systems in our buildings have been completely converted to LED bulbs, which are also powered by our own solar electricity.
Even when purchasing electrical appliances, we always pay attention to energy efficiency.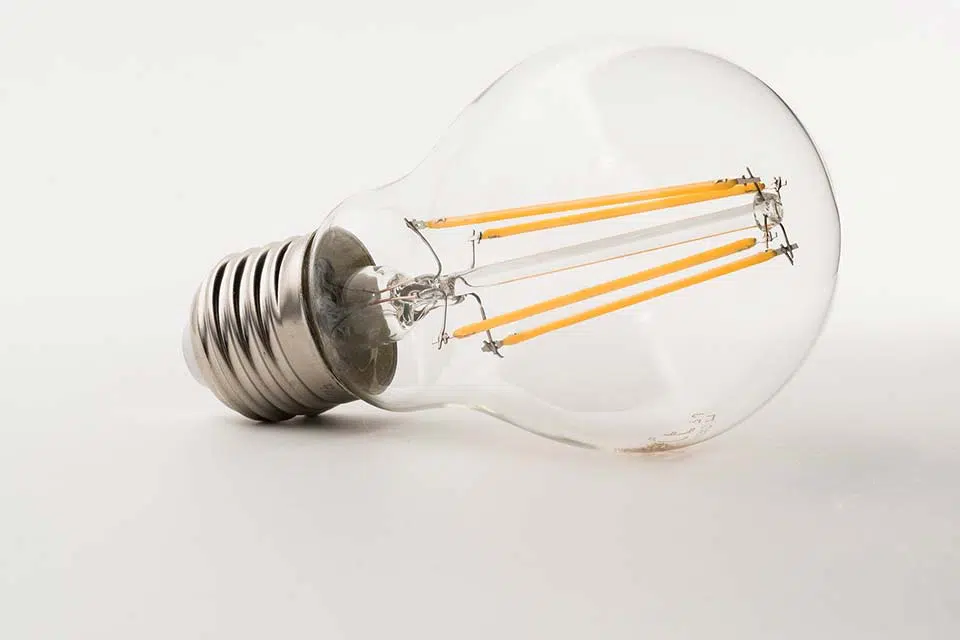 Your contact on the subject of sustainability
.
Yannic Szymanski
ABOUT SAFE PACK
On the road for you in industrial packaging for over 35 years.



CONTACT
Safe Pack Solutions GmbH & Co KG
Im Sundernkamp 19 – 32130 Enger
Phone +49 (0) 5224 – 93901 – 0
team@safepack.de
Hamburg branch
Blohmstr. 18 – 21079 Hamburg
Phone +49 (0) 40 – 7679628 – 0
© 2022 Safe Pack Solutions GmbH & Co KG. All rights reserved